A new
Mitsubishi dealership
has hit the ground running in the Flint, Michigan market area.
Grand Blanc Mitsubishi
, an all new first ever Mitsubishi Motors dealership located has opened its doors at 5470 Ali Dr. in Grand Blanc, Michigan. The dealership is owned and operated under it's parent company Lasco Ford, inc. and the current General Manager, Ryan Valade has been running the business for the past several years when it operated as a used car dealership.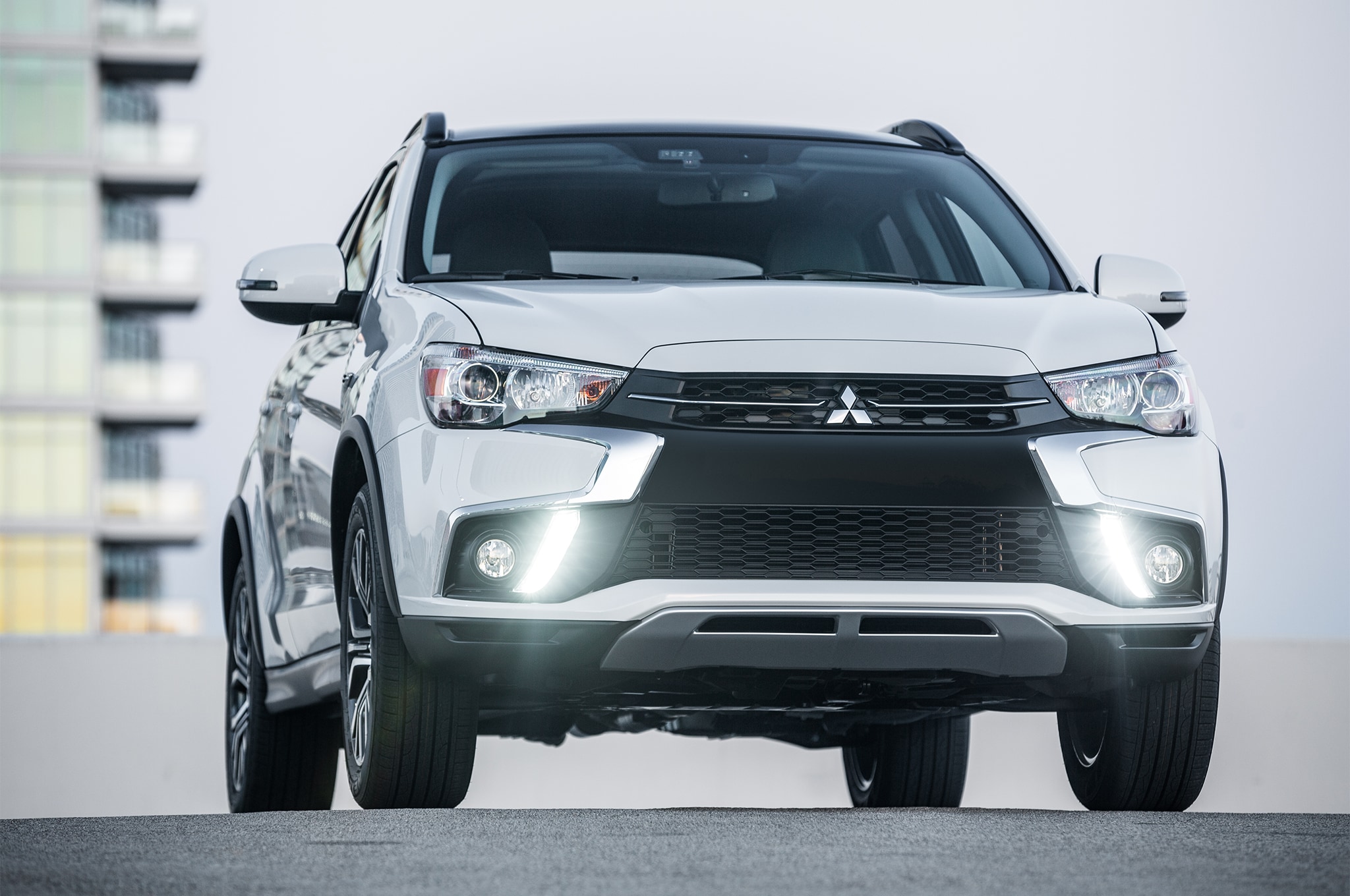 Jay Lasco, Vice President of Lasco Ford, Lasco of Grand Blanc, and Grand Blanc Mitsubishi, said that his brother, father, and himself have been discussing the needs of customers in the market area of their used car dealership and most of the feedback from the customers was that they would have loved to buy a new car but the prices are just to far out of their budget, especially when a challenge credit history is part of the equation. They instantly hit the ground running to see if there was a brand that would fit the market and customer needs and that is where they came up with Mitsubishi Motors.
Mitsubishi Motors
is known for their very affordable new car pricing, but most importantly the vehicles come with a superior warranty that gives customers peace of mind that the vehicle they purchase will not have high maintenance costs anytime in the early stages of ownership. The first impressive part of the warranty starts with a 5-Year 60,000 mile bumper to bumper warranty that far succeeds the more common 3-year 36,000 miles that customer are more familiar with in the market place. But, to make things even better the vehicles come with a 10-Year 100,000 mile limited powertrain warranty that is superior to almost all brands in the marketplace. Ryan Valade said "This type of warrant coverage is what our customers are looking for. They can purchase an affordable new vehicle and know that their cost of ownership should be much less than other brands with such superior coverage."
The current model lineup for Mitsubishi includes the
Mitsubishi Mirage
and
Mirage G4
which are compact vehicles that have a low starting MSRP of only $12,995. One of the hottest segments in the industry is sport utility vehicles and that has been where most of the focus has been for Mitsubishi motors. The currently have two SUV models the
Mitsubishi Outlander
and
Outlander Sport
. The impressive Outlander Sport is compact SUV that comfortably sits 5 passengers and has a low starting MSRP of $19,795. "The Outlander Sport is not only great looking, but is priced incredible low for the standard features it offers compared to other models in the segment." said Valade. The Mitsubishi Outlander, a current flagship SUV for the automaker has an impressive seating capacity of 7 and starting MSRP comes in at only $23,495. The Outlander SEL Touring Package when put up against like competitor models in the segment really stands out from the rest with not only the lowest starting MSRP but it is the only vehicle to offer standard 3rd row seating, Multi-View Camera System, and a 10-Year 100,000 miles warranty. To take things even further the 2017 Mitsubishi Outlander SEL Touring Package also includes standard equipment such as 7" Touchscreen Infotainment System with Apple Carplay and Android Auto, LED Headlights, Blind Spot Warning, Lane Change Assist, Rear Cross Traffic Alert, and Forward Collision Mitigation.
Grand Blanc Mitsubishi
has partnered with Ally Financial along with over 30 other lenders to work with
bad credit
customers looking to reestablish themselves by getting into a new vehicle. "We have a combined experience of over 50 years with our sales staff working with getting customers into
car loans with bad credit history
. When you are going to apply for an
auto loan
you will have many factors that come into play and it can be a very stressful situation if you do not clearly understand the process and stipulations that come into play. Our staff is trained and prepared to make the buying process as simple as possible and get you into the best vehicle possible at a payment you can afford." Valade explained.
The
Mitsubishi dealership
is going to be a great foundation in the
Flint, Michigan
market area and looks forward to continued growth and to add additional jobs as the dealership sales and service grows. You can visit them at 5470 Ali Dr. in Grand Blanc, Michigan which is right on the corner of I-475 and Hill Rd. or on their website at
https://www.grandblancmitsubishi.com